Bookkeeping Training & Consultancy
Helping you decide which software is best for you or providing training so you can do your own bookkeeping better.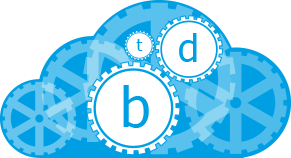 This service particularly suits businesses that;
Seek training to do the bookkeeping themselves the right way
Want to improve knowledge in how to run their business finances effectively
Are new business start ups
Are ready to move from spreadsheets to a bookkeeping software
Have heard about cloud based bookkeeping softwares and want to know more
Want help to choose and set up their bookkeeping software
Are keen to review existing financial systems and be more efficient
Types of clients we have that use this service include video production, business coaches, letting agents, other bookkeepers and more.
As busy business owners, you can't be an expert in everything and you probably don't have time either to do lots of research into the right options for you.  So this is where we can help you. These are some of things we do to help our clients.
1. Choosing a Bookkeeping Software
It is important for your business that you choose the bookkeeping software which best suits your business as this can have a big impact on your productivity and the efficiency of your processes.
Do you already have software which takes orders or creates invoices that you want to integrate with your bookkeeping software?
Does your business have particular requirements which mean that some softwares are more suitable than others?
Are you looking for a cloud based software with good 'add on' partners that link to other softwares that have a specific purpose e.g. stock management, cashflow forecasting?
We can help you think through what you need and help you to identify solutions which will work for your business.
2. Bookkeeping Group Training
We often find that business owners doing their own bookkeeping or have a member of staff in-house doing it for them, want the reassurance that they doing everything correctly and also want to learn the best and most efficient way of getting their bookkeeping done.
This is where we come in by providing workshops where we go step by step through the bookkeeping process so that you know exactly what to do.
Our workshops are £99 plus VAT where bookings are made 2 weeks prior to the event.
3. 1 to 1 Tailored Training and Support
We will go and work with our clients on their premises to give them bookkeeping training and support on a 1 to 1 basis.
This enables us to focus specifically on the areas you want and the questions you have. We simply charge for the time we are working with you at £35 per hour.
4. Other Training
We provide a range of other courses and workshops that we feel will help our business owners – please take a look at those currently available.
If you need help with bookkeeping to give you more time or peace of mind, please contact us today
Contact The Bookkeeping Department for an impartial chat about your requirements and a FREE consultation of your current and future requirements
Lynne is very approachable. She gave me information and professionally delivered presentation at the networking group we attend.
I took up her offer of a free consultation where she reassured me about my bookkeeping records.
She advised me on how to reduce my accountancy fees and it worked!