Bookkeeper Recruitment
Helping you recruit a bookkeeper to work for you using our bookkeeping technical expertise and 20 plus years of recruitment experience.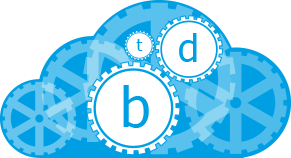 ICB registered practice
licence number: 13820
Are You a Bookkeeper Looking for a New Opportunity?
As a growing company, we are always interested to meet talented bookkeepers to come and work with us on a full, part-time or freelance basis.  If you are interested in working with us, please complete this enquiry form and attach your CV and send this to lynne@thebookkeepingdepartment.co.uk. If we do not have an opportunity right now, we will keep your details on file so we can contact you when we have an opening.
If we are asked by any other local businesses to help them recruit a bookkeeper directly, we will also keep you informed of any vacancies.
Are You a Business Looking to Recruit a Bookkeeper?
If you are a business with a vacancy for a bookkeeper, consider the benefits of not employing someone directly and outsourcing your bookkeeping and financial tasks to The Bookkeeping Department. You can save on employment costs, management time and avoid the pitfalls of employment law.
If you decide you do want to recruit and employ a bookkeeper directly then we can also help you. As we are bookkeepers ourselves, we understand what your needs are and how to test their abilities.
We have knowledge and contacts with many local bookkeepers in this area and are happy to introduce appropriate candidates to you.  We are not an employment agency – but if we can introduce someone to you who fits the bill and you then recruit, you just pay a one off £500 introduction fee (this is a fixed fee irrespective of the type or level of post you are recruiting for) and is payable only after you have employed them for 3 months. So there is no upfront cost or risk to you of engaging us to help you recruit and it's worth speaking to us before you advertise yourself or seek the services of an employment agency.