Regular Bookkeeping
Weekly, monthly or quarterly bookkeeping done for you so you can keep completely on top of the finances in your business.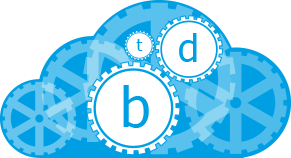 This service particularly suits businesses that;
Are VAT registered
Want to keep right on top of the finances
Need regular financial data
Like peace of mind
Clients we have that use this service include gyms, builders, digital marketing agencies, engineering companies, IT support, electrical services and many more.
Weekly, Monthly or Quarterly Bookkeeping
The best way to keep on top of the finances in your business is to have your bookkeeping done regularly. This can be;
Depending on your needs, we can do your bookkeeping from our office or we can work on your premises.
What does the bookkeeping service include?
We enter your sales invoices (if you haven't already raised them yourself)
We enter your purchase invoices and receipts
We match all the payments made and payments received with the invoices and receipts
We reconcile your bank and credit card accounts
We process your payroll journals and other journals required
We calculate and process your CIS transactions and CIS returns (if in the construction industry)
We prepare and submit your VAT returns
We provide you with reports to help you manage your business (profit & loss, balance sheet, debtors report, creditors report)
We maintain your financial records
We liaise with your accountant at year end and do year end adjustment journals.
How do we work with you?
We arrange with you how you will provide paperwork to us and when. If we are not working on your premises, the paperwork can be delivered by you, collected by us, made available by dropbox or scanned to us through receiptbank software.
We liaise with you during the processing stage with regard to any queries we have and to request any missing paperwork.
Once your accounts are complete, we provide you with good quality and easy to use financial reports which you can use in your business and enabling you to take actions and make good decisions in your business.
If you need help with bookkeeping to give you more time or peace of mind, please contact us today
Contact The Bookkeeping Department for an impartial chat about your requirements and a FREE consultation of your current and future requirements
Having stepped in during the Summer 2013 to support us when a member of staff reduced their hours, Lynne's help and structured approach to making sure everything gets done has been a real revelation.
Having initially taken over our debt control, she is now helping us produce monthly accounts, reports and working with us to be more efficient and improve our processes. In only the first couple of months she had added a huge amount of value.
I look forward to our continuing working relationship and will continue to recommend her knowing she would add value to any business and would help them in succeeding.