Subcontracting For Accountants
Enabling accountants to get away from the number crunching and free themselves up from bookkeeping to focus on providing other accountancy services to their clients.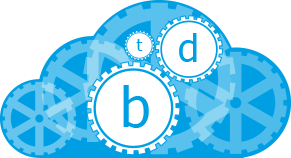 This service particularly suits accountants that;
Get asked by clients to do bookkeeping but would prefer to focus on higher fee earning work
Want to avoid employing bookkeeping staff themselves
Don't want their time taken up with bookkeeping queries and issues
Can't release their own staff to do on site jobs for clients
Have clients who work with a software for which they don't have in-house expertise
Like working with good bookkeepers as this makes their job easier at year end
We enjoy working in partnerships with accountants.
Why partner with us to provide bookkeeping services to your clients?
We often find that accountants don't want to focus on providing bookkeeping services as they feel they can add more value in other ways. Also, some accountants who do provide bookkeeping do not always have the resource to provide on-site bookkeeping services.
Our experience is that accountants appreciate the benefit of a company having excellent bookkeeping in place as it makes their job at the year end much easier and they also know that their client is being looked after during the year and given regular financial information to use in their business.
So how do we work with accountants and their clients?
This can happen in different ways;
1. Accountants will recommend us to go and work directly with their clients. We then go and meet the client, provide a quotation and talk about how we can support them.  If the client would like to go ahead, we then work with the client directly on their regular bookkeeping and liaise with the accountant to ensure that the client is getting a seemless service between us.
2. The other scenario is where an accountant wants to use our services as a sub contractor. In this case, the accountant will continue to deal directly with the client regarding their bookkeeping and will invoice them for the services. Our part in this is to undertake all the bookkeeping processes for the accountant up to trial balance and provide them with a list of queries or issues that need to be resolved with the client and we then bill the accountant for our time. This enables the accountant to still retain an income from providing bookkeeping services to their clients but without the hassle and resource of doing this all themselves.
Interested in exploring this further?
If you are an accountant who is reading this and wants to talk about how we could help you and your clients, please contact lynne@thebookkeepingdepartment.co.uk who will be happy to come and have a chat with you about how we could work together.
If you need help with bookkeeping to give you more time or peace of mind, please contact us today
Contact The Bookkeeping Department for an impartial chat about your requirements and a FREE consultation of your current and future requirements
As a newly set up business found the help and advice given to me by Alistair and Lynne Moffat on initial financial set up to be very good.
Their knowledge and information was excellent and I would recommend them to any business that requires bookkeeping,