Our Values
Our service to you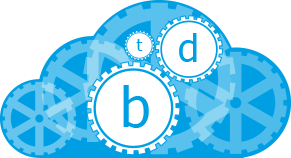 As well as the technical side of what we do for our clients, it is just as important to us how we approach and work with our clients and each other.
It is therefore really important to us that we work within our values at all times. We therefore always want to;
Be completely honest, trustworthy and reliable in everything we do
Take time to understand what our client needs and their business
Be supportive, non-judgemental and an integral part of our clients' business
Advise and guide our clients in their best interests
Able to have a positive working relationship with our clients.
If you need help with bookkeeping to give you more time or peace of mind, please contact us today
Contact The Bookkeeping Department for an impartial chat about your requirements and a FREE consultation of your current and future requirements
My business over the past year has grown considerably, very quickly, it left me with very little time to keep on top of my bookeeping.
I had an inital meeting with Lynne, and, feeling, quite embarassed explained that the paperwork 'if I said was in a bit of a mess' would be an understatement! Lynne reassured me that she was quite used to it! I handed everything over.
Lynne dealt with my bookeeping, efficiently and professionally and went way above what I had expected.
Thank you Lynne! I am truly grateful.