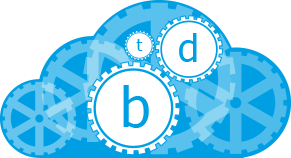 This package is discounted to
£299+vat
until 30th September 2016
Full business start up package that includes a 10% discount on any other service for the next 12 months.
What's included in the Start Up Package?
Are you starting a brand new business and aren't sure of the best way to keep your financial records?
We love helping businesses like you set up a system which works for you.
This solution is ideal for new business startups to help you set up a bookkeeping system which you can operate yourselves from day 1 and which you can continue to develop as your business grows.
Our package includes;
An hour consultation (in person or by phone or Skype) to discuss your bookkeeping needs and help you identify the best way of working for you
An hour consultation with a Hertfordshire based accountant to help you determine the best structure for your business
Set up of your bookkeeping software to meet the business needs (you would subscribe directly to the software provider for your software)
A place on the Bookkeeping Department's 5 hour bookkeeping workshop (delivered in Hertfordshire) to show you step by step how to carry out your bookkeeping using your software or alternatively a 3 hour 1 to 1 tuition within 20 mile radius
Further 2 hours telephone support to help you with any on-going queries
10% discount on any other services from the Bookkeeping Department for 12 months from date of purchase.
Don't know which package is right for you?
If you are not sure which package is for you or you are looking for a bespoke solution just drop us a line.
We're happy to give you a FREE consultation that will confirm the package right for you or the bespoke solution that will help you and your business.